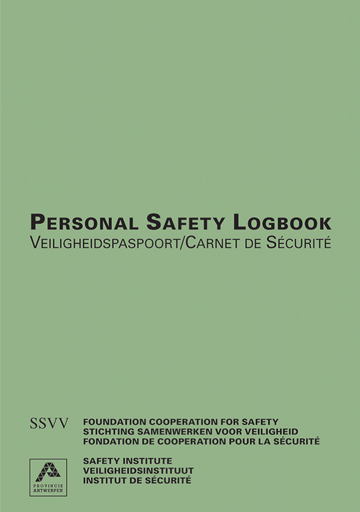 Personal Safety Logbook
€14.50
In stock
Attention! Price increase as of 01-01-2022: € 14.50 each. Read more
Description
The personal safety logbook lets your employees show that they work safely and are healthy enough to work.
The personal safety logbook is a personal document containing diplomas, skills and some medical information. These include safety courses and instructions, occupational health and safety training, medical examinations and tests and vaccinations. The personal safety logbook allows your employee to show that he or she is a well-trained professional. Employers and clients can use the personal safety logbook to check whether your employee has the right qualifications to work safely and healthily and whether he or she is healthy enough to carry out the work.
The personal safety logbook is intended for employees and freelancers who do risky work or who work in a high-risk environment.
Read more about the personal safety logbook on the SCC website.