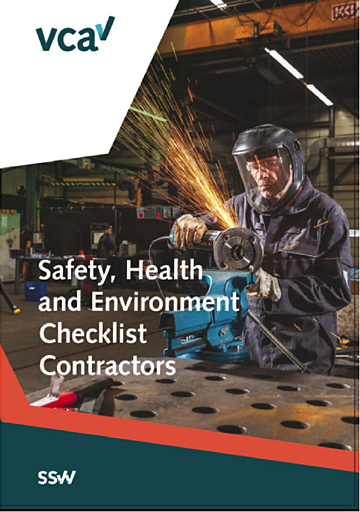 SCC Checklist Contractors 2017/6.0 (EN)
€25.00
In stock
Description
An overview of all contractor requirements pursuant to the Safety, Health and Environment (SHE) Checklist for Contractors.
SCC is a proven programme in which various sectors of Dutch industry have combined their knowledge and experience in the field of health and safety at work. An SCC certificate helps your company lay the foundation for a safe and healthy start to every working day. You show that your company feels strongly about health and safety at work and that you market yourself as a professional and reliable contractor.
SCC is intended for companies that carry out risky work or work in a high-risk environment, such as construction or maintenance work on building sites, in factories and workshops and at installations.
Read more about SCC on the SCC website.